ACUPUNCTURE IS EXCELLENT FOR PAIN
Acupuncture is widely known for its effectiveness in the treatment of pain. Its unique role in reducing suffering in patients experiencing pain is one of the main reasons it has become so popular around the world. The research is plentiful on the effects of acupuncture on specific painful conditions.  For acute pain, a systematic review of 13 trials found that acupuncture was more effective than both sham needling and injection with painkillers.
93% of 89,000 patients reported successful treatment for musculoskeletal pain with acupuncture (American Specialty Health 2016)
For chronic pain, in the largest study of its kind to date, 454,920 patients were treated with acupuncture for headache, low back pain, and/or osteoarthritis in an open pragmatic trial. Effectiveness was rated as marked or moderate in 76% of cases by the 8,727 treating physicians. In a 2-year retroactive survey of over 89,000 patients published in 2016,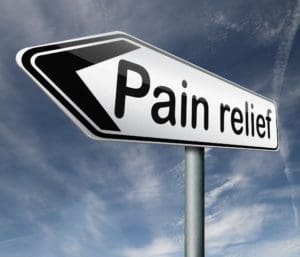 93% of patients said that their acupuncturist had been successful in treating their musculoskeletal pain.
A meta-analysis of 17,922 patients from randomized trials concluded, "Acupuncture is effective for the treatment of chronic pain and is therefore a reasonable referral option. Significant differences between true and sham acupuncture indicate that acupuncture is more than a placebo." A follow up study with this data looking at long-term pain relief, found that the benefits of acupuncture persisted 12 months after treatment ended.
Another study in the journal, Current Opinion in Anesthesiology, in the paper titled 'Acupuncture for Chronic Pain: an Update and Critical Overview' concluded that "mounting evidence supports the effectiveness of acupuncture to treat chronic low back, neck, shoulder, and knee pain, as well as headaches. Additional data are emerging that support the use of acupuncture as an adjunct or alternative to opioids, and in perioperative settings."
The mechanisms underlying how acupuncture is so effective for treating pain have been researched extensively for over 60 years. While there is still much left to learn about acupuncture mechanisms and the human body in general, the neural pathways from acupuncture point stimulation, to the spinal cord to the deactivation of the pain centers in the brain have been mapped.  Acupuncture has been demonstrated to activate a number of the body's own opioids as well as improving the brain's sensitivity to opioids. A number of other biochemicals involved in pain reduction have been found to be released or regulated by acupuncture stimulation, including ATP and adenosine, GABA and substance P.
In the context of ineffective and often dangerous pharmaceutical options for pain, acupuncture represents a safe and effective alternative with a long track-record of successful use.
  https://www.evidencebasedacupuncture.org/pain/